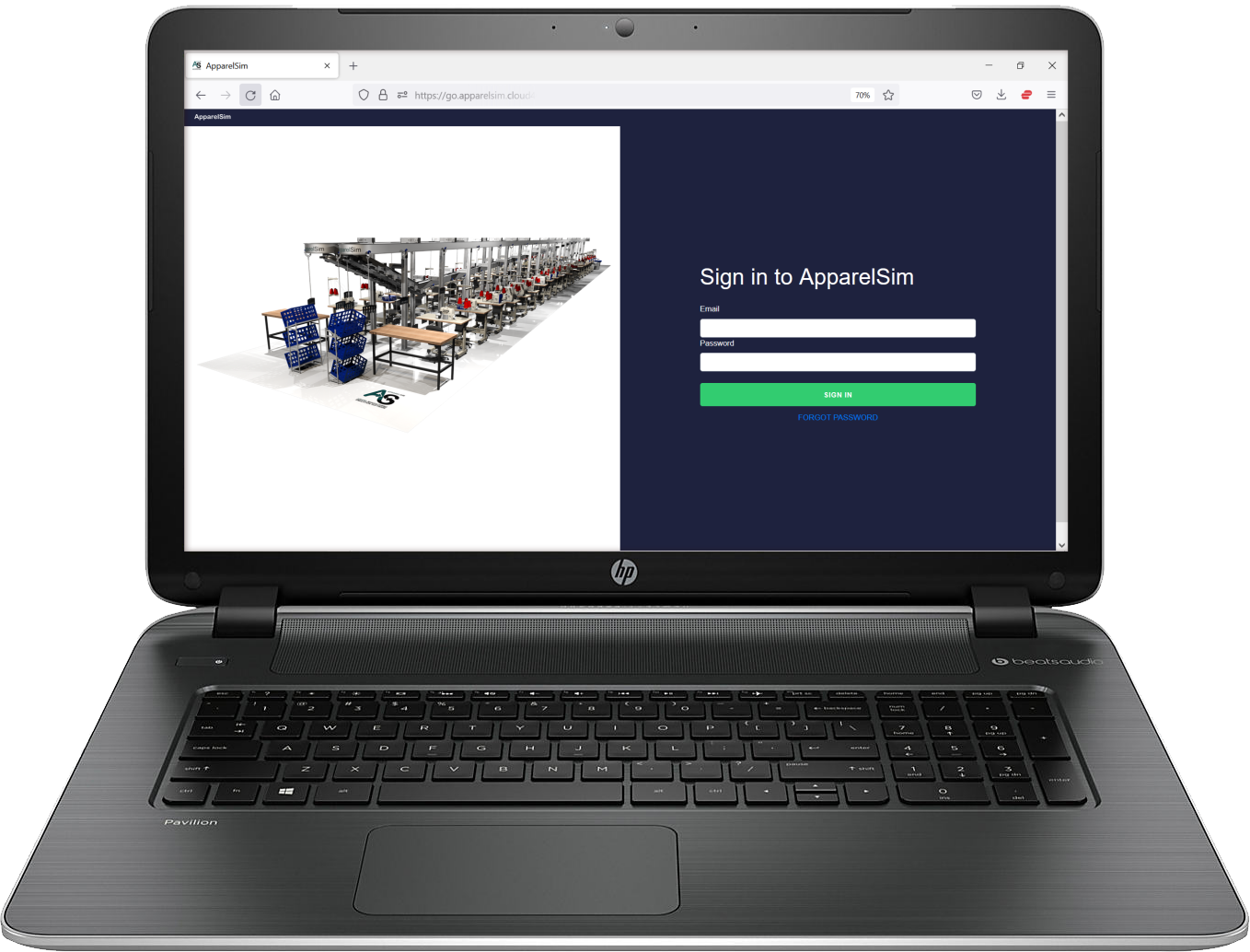 Our story
Serving the apparel industry with innovation for over 80 years we realised there was a huge failing in addressing efficiency in the sewing line.
Equivalent to producing nothing for 5 months of the year across the globe this had to be addressed.
Through hard work, determination and investment ApparelSim is proud to be the worlds first and only solution delivering >90% of the lines costed minute output.
Our values
ApparlSim is about PEOPLE, PLANET & PROFIT.
We deliver on all three of our goals.
We distribute work evenly across the workforce so they now only need to perform at a standard working rate.
We improve the sustainability of businesses to preserve long term employment prospects.
We reduce 90% of the 7-15% CO2 generated through garment assembly lines. Providing another step towards net zero for manufacturers.
We deliver stakeholders profit through product - not dashboards and information.